PRESS RELEASE
ST MAGNUS INTERNATIONAL FESTIVAL 2021
Having had to cancel the 2020 event because of the Covid-19 Pandemic, St Magnus International Festival has worked hard to be able to present performances in June of 2021. The Festival will present a mixed programme of work online with the hope that some planned 'live' events will be able to go ahead over the Festival dates of 18th- 23rd June.
2021 will reflect Orkney, its landscape, seascape, heritage and history whilst bringing the usual, high quality blend of performers together. Performances will be filmed in venues across Orkney during May and June in accordance with Covid-safe guidelines and be shared at midsummer online via the Festival website.
Festival Director Alasdair Nicolson said:
"We're trying to create some sense of what it's like to be in Orkney at Festival time where, to some extent, the island landscapes and history share the stage with our fine performers. It's very sad not to be working with large numbers of performers or audiences and venues sold to capacity, but the silver lining is being able to beam our work to audiences near and far."
2021 would have been the 100th birthday of George Mackay Brown and the Festival is playing a key role in a year of celebrations of this world-renowned writer's work. A series of new commissions sees local fiddlers composing and performing tunes inspired by the poem Fiddlers at the Harvest Home. Another series For the islands I sing brings a 'poem a day' by Mackay Brown read by Orcadians and filmed in locations all over the islands. Other events and films will feature readings of poetry and music inspired by this poet who was also one the first directors of the Festival. The jewel in the crown of this tribute will be a film of the haunting drama The Storm Watchers which has been directed by Gerda Stevenson remotely during lockdown and features actors in an extraordinary community project.
Nicolson said:
"I'm delighted to have triggered this remarkable project - a film of a very unusual and powerful play by Mackay Brown, much of it filmed on smartphones by the people of Orkney during the pandemic, in the year of his centenary. It's a special tribute to a much-loved writer, created against the odds in many ways, by his own people."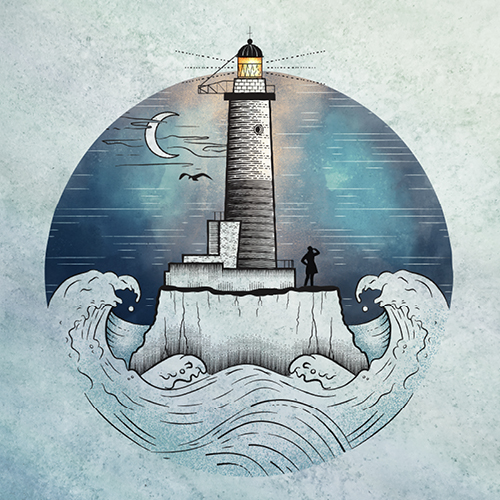 A fascinating selection of musicians, some new to the Festival and some returning, will create a series called Midsummer Nights filmed in St Magnus Cathedral amongst them are old friends of the Festival, the Hebrides Ensemble, Dinara Klinton and O Duo as well as Marit Fält, David Chadwick and Timothée Botbol. The Land, Sea and Sky series of films will bring together specially recorded poetry, images of Orkney and concert performances by Lotte Betts Dean, Michael Butten, Emma Halnan and others making the Festival website a portal to the virtual midsummer world. Beyond the fiddle commissions there will be further world premieres of music by Tara Crème and Lynda Nicholson and Karen Tweed amongst others.
A series of outdoor 'live' events are planned for the festival period, but these are dependent on how much the lockdown has eased and the prevailing guidelines and restrictions put in place by the Scottish Government. Details of these open air 'live' events will be announced as soon as regulations permit these to go ahead. The Festival will be carrying out all of its work in preparation for this year's event, from filming to 'live', with every precaution taken and every risk assessed.
Nicolson said:
"There is no doubt that the world of arts and culture has taken a heavy blow during this pandemic and, speaking as a professional musician, one that will have a lasting effect. As we try to bring some activity back to the stage and screen it has been immensely challenging to be working in unfamiliar territory, with complex arrangements and programme planning that has been ever changing and to some extent last minute. We're acutely aware that Orkney has done well in this period and we will be operating within strict guidelines to ensure that does not change. All that aside, I'm very excited about what's on offer and hope that, though it may be different, it will light up this part of the Festival year in Scotland and beyond."
This will be the postponed 44th Festival which hopes to add its unique magic and innovative programming to the recovery of Arts and Culture events in Scotland.